Trends
Top influencers
FintechBot
RAlexJimenez
leimer
JimMarous
AlleyWatch
VentureBeat
Finovate
jaypalter
crunchbase
Top sources
finextra.com
forbes.com
alleywatch.com
venturebeat.com
coindesk.com
bankingtech.com
fintech.finance
techcrunch.com
thefinancialbrand.com
News
Ten hot fintech startups from India to keep a close eye.
Ten hot fintech startups from India to keep a close eye.
RT @jaypalter: #Wealthtech Trends to Watch in 2019 https://t.co/0lr3tXfgi0 w/ @psb_dc @CraigIskowitz @cgledhill @LexSokolin @MichaelKitces @newrulesinvest @RichThinkingB @vsoloINSART @JoshBook10 @williamtrout @BillWinterberg @darrenxduffy @helene_wpli @TheRudinGroup @Jeff_Marsden via @xtiva https://t.co/s38VMTelTs
Open
What is the most important wealthtech trend that the wealth management and advisory industry should pay attention to in 2019? Here's what the experts say.
$BNS $RY $TD - Disruption Is Creating Opportunity In Canadian Banking https://t.co/MzvrVqRwU8 https://t.co/BKqoRciBJL #fintech #banking #finserv #investing #in
Open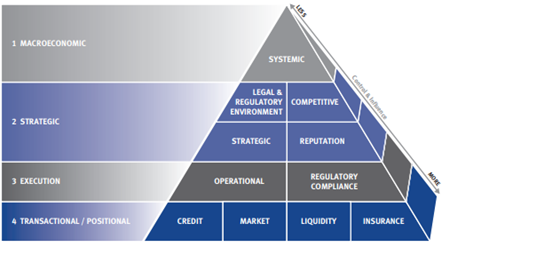 In a world of constant disruption, if you are not going forward, you are going backwards. Canadian banks are focusing on the highest growth parts of their busin
Fintech Vietnam Startups 2019 Watchlist. A rundown of the top 7 fintech startups from Vietnam that are a must watch in 2019.
How to survive and thrive in the digital age of #finserv - https://t.co/B8yzx58BiI https://t.co/jMNabftiIv
Open
Why digital technology undermines traditional business strategy, and how financial services firms and advisors need to adapt their business models.
New @Allianz Life Ventures and @SixThirty_630ft partnership focuses on #FinTech and #InsurTech #innovation https://t.co/WbyZnYAhul #finserv #banking #insurance #in
Open
Earlier this month, Allianz Life Ventures, part of Allianz Life Insurance Company of North America, announced a strategic partnership with SixThirty, a St. Louis-based venture fund that ...
RT @JimMarous: The Use of AI is Set to Explode in Banking https://t.co/eTwAO3oXcO #banking #fintech #finserv #AI #MachineLearning @StrategyFintech @ipfconline1 @SpirosMargaris @davidbrear @LedaGlyptis @WFSULLIVAN3 @Visible_Banking @IBMWatson @BankingInsights https://t.co/dmp899EPoL
Open
AI can improve personalization and identify patterns in ways that humans can't, then answer questions about banking issues in real-time.
Announcing the Daily Fintech Book an Expert for an Hour Service https://t.co/nxuvTNomxW by @BernardLunn
Open
How many times have you read one of our posts and thought "I would like to pick up the phone and talk to the person with that knowledge and network". Well now you can. You can book one hour ...
The most exclusive European annual event on digital #Finance & #fintech , the Paris Fintech Forum is in the town on 29-30 January 2019. Register now to join fruitful panels, meet financial institutions, regulators, VCs and CEOs of Fintech! @ParisFinForum https://t.co/sqlUbONsiD https://t.co/iD1ruGNdKa
Open
The Paris Fintech Forum (PFF) is the most exclusive European annual event on digital finance & Fintech, organized by Altéir Event. In 2018, for the 3rd edition, more than 2600 international ...
Synthace raises $25.6 million to automate bio labs with software https://t.co/jZKvMfoD6W by @Kyle_L_Wiggers
Open
Synthace, a U.K. startup developing an operating system to automate lab work, announced that it has raised $25.6 million in a Series B round.