Future of Hacking & Cybersecurity
Trends
Top influencers
cylanceinc
CyberScoopNews
InfosecurityMag
SecurityTube
WIRED
AccentureSecure
CTIN_Global
CNET
threatintel
Top sources
infosecurity-magazine.com
cyberscoop.com
wired.com
darkreading.com
threatvector.cylance.com
cnet.com
securityweek.com
politico.com
threatpost.com
News
RT @pattonadams: @iDefense Program Manager @robcoderre on cyber crime trends: expect low and slow activity, prepare for the long haul. Know your crown jewels, your enemies, and your backup plan. #BHUSA @AccentureSecure https://t.co/edNlxmE8iR https://t.co/SJV7gWFxBU
Open
Accenture mid-year Threatscape Report identifies five global cybersecurity threats.
RT @pattonadams: @iDefense Program Manager @robcoderre on cyber crime trends: expect low and slow activity, prepare for the long haul. Know your crown jewels, your enemies, and your backup plan. #BHUSA @AccentureSecure https://t.co/edNlxmE8iR https://t.co/SJV7gWFxBU
Open
Accenture mid-year Threatscape Report identifies five global cybersecurity threats.
DeepLocker AI-powered malware demoed at Black Hat https://t.co/ipc3iReWUK #BlackHat2018 #BlackHatUSA
Open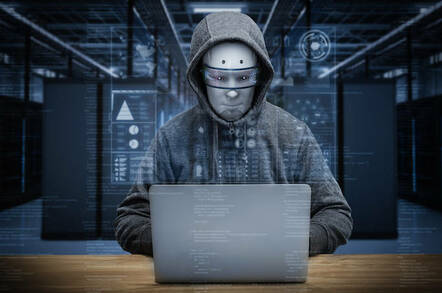 How does it work? Nobody really knows what goes on in the black box
From Wi-Fi and external connections to driving assistance and autonomous operations, #connectedcars will need strong #security very soon. @fr0gger_ takes us through some risks. 🚗 https://t.co/N67ki2Gcf0
Open
The McAfee Advanced Threat Research team recently published an article about threats to automobiles on the French site JournalAuto.com. Connected cars are growing rapidly in number and ...
It's not too late to sign up for tomorrow's webinar, Securing Multicloud and Hybrid Networks with Stealthwatch Cloud, to learn how Cisco can help you secure an environment that spans multiple cloud providers and an on-premises network. Register now. https://t.co/sz0igwueSh https://t.co/GMBAHv6RjE
Open
Cisco Security Webinars. The New Security Model: Before, During, and After an Attack.
RT @dannyjpalmer: New: North Korea's hackers are re-using old code to build new attacks. Researchers found some of the code behind WannaCry in a decade old campaign - and it isn't the only example of code re-use in North Korean malware campaigns https://t.co/Jofc5td2Pz via @ZDNet
Open
One of the world's most notorious cyber warfare operations has been cutting corners - but it hasn't dented their potency.
When fiction is stranger than reality: 5 novels with hacking plot holes that need to be patched https://t.co/fpqebUWFTU #reading #cybersecurity https://t.co/m5HTdiaDRW
Open
Not all novels featuring hacking are created equal — with some containing more holes than others.
RT @jimmy_guinn: As committed here is our Cyber Threatscape Report covering TTPs for some of the worlds most operational effective and nefarious nation state actors including #IRGC and inside Iran. @WSJ @Reuters @chron https://t.co/Mg15dRXYGx
Open
iDefense threat intelligence analysts believe that a result of political tensions stemming from the possible abolishment of the JCPOA agreement will be that the IRGC Cyber Command is highly ...
Will #Blockchain Improve Financial #Cybersecurity? https://t.co/VDV5sZQArs #infosec #security #fintech https://t.co/xEC5x9w2bl
Open
Blockchain is a technology that can keep records of transactions secure. Financial services companies are counting on blockchain technology to help secure the financial sector. But how, ...
#Security must evolve with connectivity if automobiles are to stay safe: https://t.co/Usw6FwwCU6 via @IntelTransport
Open
Ang Cui, CEO and Chief Scientist of Red Balloon Security, discusses how the increase in connectivity provides hackers with vulnerabilities to exploit.
RT @CyberNews4you: From the wishful thinking department: 75% of IT decision makers believe that AI is the silver bullet to solving #CyberSecurity challenges https://t.co/s6LJC0cwkr #MachineLearning #ArtificialIntelligence
Open
News about ESET's product launches and updates, directly from the maker of legendary NOD32 technology.